Vehicle batteries: design and production


A vehicle battery is composed of 6 connected, equally sized cells. Each cell is composed of alternating negative and positive plates encased in a porous envelope which prevents contact between negative and positive plates yet allows for acid to pass through. Each cell, depending on the battery's size and type, may contain between 9 and 33 plates.
Production stages:
Plates
Lead oxide
Active material
Finishing (curing) process
Assembly
Charging – formation
Finishing
General battery reaction

Plates

Plates are composed mainly of lead Pb. A grid, made of lead and lead oxide alloyed with antimony and calcium to improve the grid's strength, construct the plate. The grid is cast, either by specialized casting machines or by direct casting. The grid, interwoven by numerous slits running through its length and height, has a rectangular shape. At the grid's top extends a small, slit-less rectangular section. Several plate grid types exist, each with its own specific advantages. An antimony / lead alloy grid is sturdier and provides for a longer battery life. A calcium / lead alloy grid, and the calcium / lead / silver grid are more durable to corrosion over time and are better at preventing water loss than antimony / lead alloy grids are. Antimon tends to lose water while active, therefor it would occasionally requires adding water to the battery. The grid is spread with an active material (paste) made primarily of lead oxide.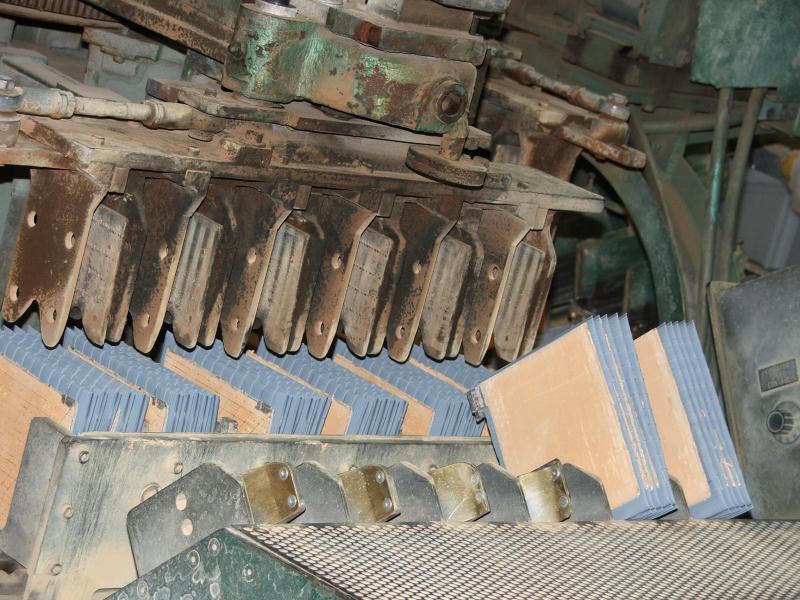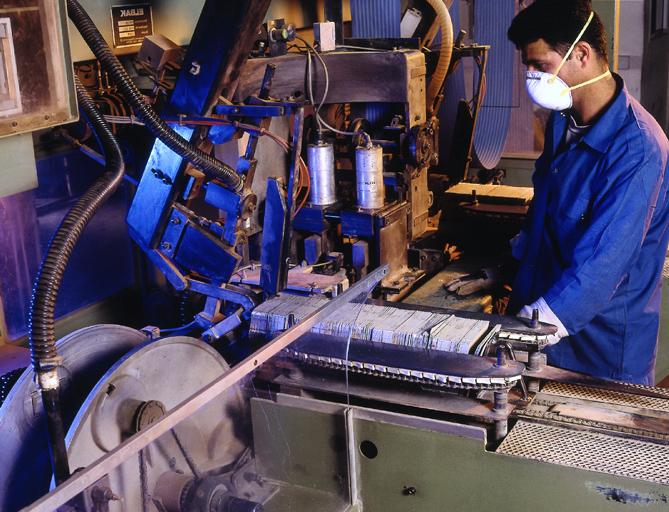 Lead oxide

Extremely pure lead is used to prepare the PbO oxide, greater than 99.8% lead. In preparing the oxide, molten lead is poured into a large basin, also called a Barton. Oxygen in the air reacts to the drops to create a lead oxide casing around each drop. By the end of this process the rate of free pure lead drops to below 27%.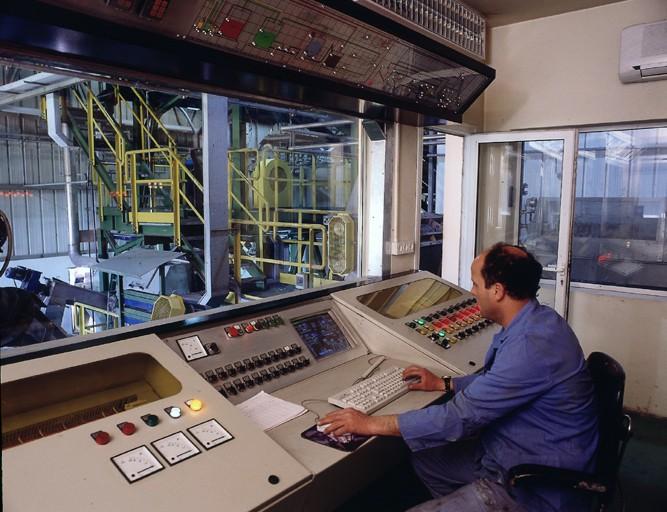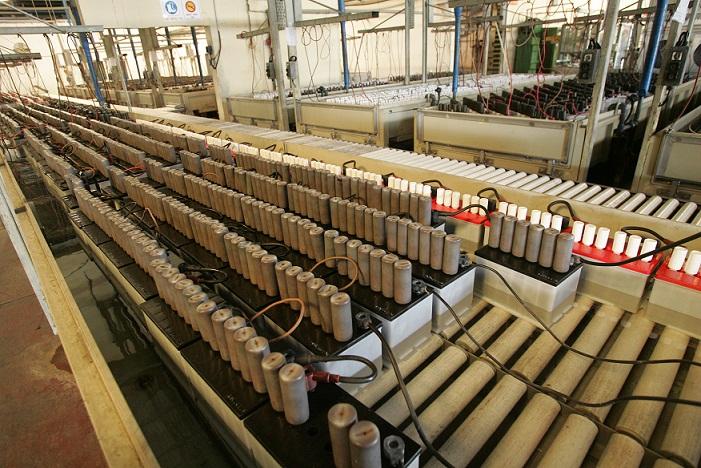 Active material (paste)

Once the oxide is ready and chilled, it is prepared into a paste to be applied to the grid. Both positive and negative pastes are prepared. The paste is then placed in a large mixer and mixed with special solids, such as fibers and others, to improve both the dry paste and the battery's mechanical characteristics. Surface active materials are added to the negative paste to increase its surface and improve the battery's performance.
These materials are mixed together in a mixer with sulfuric acid and water to create a homogenous mixture with the desired characteristics.
Applying the paste to a plate
The finishing process is designed to lower the percentage of free lead in order to achieve better paste-grid bonding and for the paste to be more porous and its grains more unified. A slightly different finishing process is used, according to the type of plate and battery produced. In most cases the finishing process involves two stages: wetting and drying.
During wetting the plates are treated in a humid room at low temperature for several hours. Wetting is followed a drying stage during which the temperature in the room is increased and humidity is eliminated until after several hours the plates are completely dry. By the end of this process the paste is composed of lead sulfite PbSo4, lead oxide PbO and a small amount of free lead.


Assembly

A machine stacks together plates and casings in groups, all plates in each group are welded one to the other by dipping in molten lead. Each group of plates is then placed into cells in the battery's plastic casing so that each of the battery's 6 cells is populated with plates. The cells are then welded to each other.
Weldings and cells are then checked for short-circuit to verify they are properly constructed and welded. A lid is placed on the battery case, and battery terminals are welded in place and polished. Battery cells are then filled with electrolyte of sulfuric acid at proper concentration and the battery is then charged.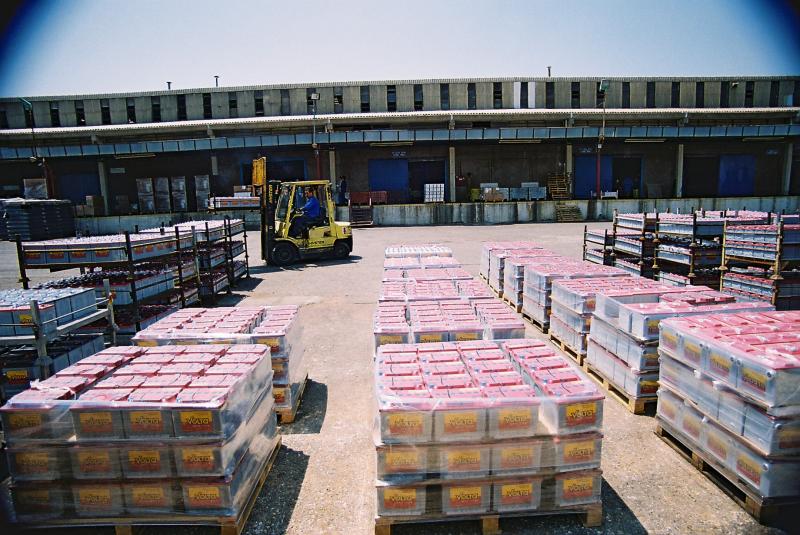 Charging – formation

Batteries are placed in water filled tubs, reaching near the battery lid, and are arranged with their positive and negative terminals facing opposite directions. Batteries are connected to chargers are are then fully charged. Each battery has a charging plan according to requirements. During formation lead oxide PbO transforms into lead dioxide PbO2.
When charged, specific gravity of the acid should be between 1.25-1.28, according to the battery's expected operation temperature. In hot weather areas, such as Israel, specific gravity should be 1.25, while in colder Europe 1.28 should suffice. Concentration should be high enough to allow for proper conductivity and answer for electrochemical requirements, yet not too high to damage casing and cause cell part corrosion which will shorten the battery life and increase self discharge rate.


Final preparation

Once the battery is fully charged and ready, it is electrically tested to ensure it is in perfect working order. It is then washed, dried and marked as required.
Battery reaction
Discharge process includes:
Pb+PbO2+2H2SO4 → 2PbSO4+2H2O
Charge process includes:
2PbSO4+2H2O→ Pb+PbO2+2H2SO4
During discharge, lead and lead dioxide react to acid, resulting in lead sulfite and water. When fully charged, most lead sulfite PbSO4 is converted back into lead Pb and lead dioxide PbO2. As battery charging goes on, cell voltage is increased and an over charge process commences, producing hydrogen and oxygen and as a result a water is lost.
Nominal lead acid battery cell voltage is 2V. Open circuit voltage is a function of sulfuric acid specific gravity, and ranges between 2.125V in a cell with specific gravity of 1.28, and 2.05V in a cell with specific gravity of 1.21.
During discharge, acid specific gravity is reduced in proportion to the rate of Ah discharge. Acid specific gravity, therefor, provides an indication for the battery's charge status.